SKO Recognition in Best Lawyers 2023
12th June 2023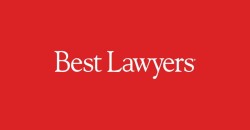 We are delighted that all four of our partners have been recognised in the 12th Edition of Best Lawyers.
Of the fourteen solicitors recognised, four are from SKO, with only one other practice having more than one named individual. The guide is based on peer feedback, so we appreciate the support and compliment very much.
You can find out more about the partners on the people pages of our website, here.