Rachael Kelsey speaks at the Justice Human Rights Conference 2020
8th July 2020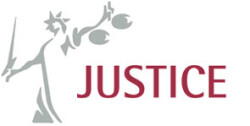 Rachael Kelsey was invited to give a Scottish perspective on 'Family, the Court of Protection and Human Rights' annual Justice Human Rights Conference 2020. The session was chaired by the Hon. Mrs Justice Lieven and the other contributors were Deirdre Fottrell QC and Alex Ruck-Keene at looked at the issues that had arisen in the last year.
Rachael covered both financial and child law matters talking about the recent case of Villiers v Villiers in which she has acted for Mrs Villiers since 2014 (and which you can find out more about here); the Supreme Court decision in ABC (Appellant) v Principal Reporter and another (Respondents) (Scotland) In the matter of XY (Appellant) (Scotland) 2020 [UKSC] 26 which was about the Children's Hearing system and who has the right to participate in it and some recent Anglo Scottish cases that SKO has been involved in which relate to the enforcement of deprivation of liberty orders which place children and young people from England and Wales in secure accommodation in Scotland.
Rachael also talked about the law reform that has happened in Scotland including the Age of Criminal Responsibility (Scotland) Act 2019 and the changes that are proposed in the Independent Care Review; the Consultation on Raising the Age of Referral to the Principal Reporter and the Children (Scotland) Bill 2019 (if you are interested in the changes proposed in the Children (Scotland) Bill, have a look at our Blog where you can see a series on what is being suggested).