New Start at SKO
3rd May 2022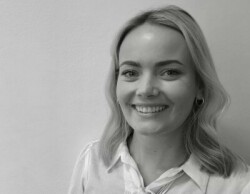 We're delighted to be joined by Anna McCorquodale, who will be completing the final six months of her traineeship, before she qualifies as a solicitor with us in the autumn.
Anna is an Honours graduate of the University of Glasgow and spent a year abroad studying law at the University of New South Wales in Sydney. She joins us from a large, multi-disciplinary firm in Edinburgh where she completed the first eighteen months of her traineeship, undertaking seats in tax and succession; land and property, and divorce and family law. Anna has assigned the remainder of her training to work at SKO so that she can deepen her knowledge and experience of family law before she qualifies in October 2022.
You can find out more about Anna and how to contact her here.