John West presents at Law Society of Scotland conference on Brexit
27th January 2021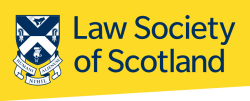 John West presented at the Law Society of Scotland's family law conference today on what family lawyers should be aware of as a result of Brexit following the end of the transition period on 31 December 2020.
John spoke about how the jurisdictional framework for divorce and maintenance had changed and the key issues to be aware of when dealing with cross-border cases in the UK and those with the EU27.
If you are interested in the implications of Brexit, please get in touch with John or Rachael Kelsey.