Rachael Kelsey speaks at AIJA Gender and Inclusivity in International Families Conference
23rd June 2022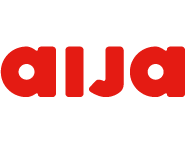 The International Private Clients and Family Law Commission of AIJA- the International Association of Young Lawyers- asked Rachael Kelsey to speak today at their International Families Conference in London. Rachael was speaking on a panel with French and Swiss lawyers on: Financial orders on divorce: The same but different?
Rachael's focus was on whether it could be said that the courts were gender blind when it comes to financial disputes on divorce or relationship breakdown and to what extent the courts were influenced by the sexual orientation of the parties.
Rachael acted in the first same-sex cohabitation claim in Scotland; the first same-sex divorce in the UK and the first same-sex adoption in Scotland. You can contact her if you want to find out more.