SKO shortlisted for four awards in inaugural Legal 500 Scotland Awards
19th September 2023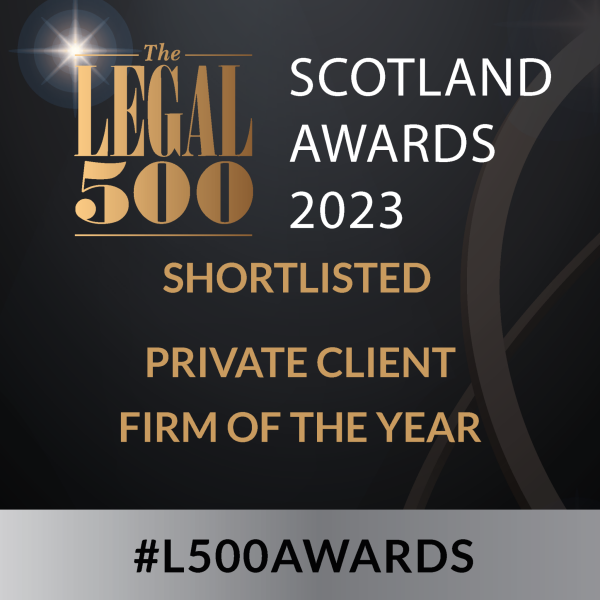 SKO has been shortlisted for four awards at the inaugural Legal 500 Scotland Awards 2023: Private Client Firm of the Year; Boutique Firm of the Year; Lawyer of the Year and Private Client Lawyer of the Year.
The awards come as SKO celebrates its 15th birthday in 2023. Set up in 2008 by Wendy Sheehan (now Sheriff Sheehan), Rachael Kelsey and Susan Oswald the firm has grown to become one of the largest niche practices in Scotland, and the largest specialist family law firm. With top ranking in the Legal 500 and Chambers and Partners for over a decade, the firm is the highest ranked of the two Scottish firms recognised in the UK-wide Chambers and Partners HNW Guide and the only Scottish firm in the Spears Wealth Management Family Law Index.
Rachael Kelsey, is the only family lawyer shortlisted for the Lawyer of the Year award and is also shortlisted for Private Client Lawyer of the Year. Rachael has also been shortlisted this year for the Citywealth International Powerwomen of the Year Awards in the 'Woman of the Year-Leadership' category. Earlier this month Rachael was elected President of the US not-for-profit, International Academy of Family Lawyers- the first woman from the UK in the Academy's 37 year history.