SKO only Scottish Family Lawyers ranked in Spears 500
12th January 2022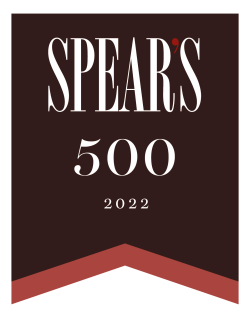 SKO have been recognised in the annual Spear's 500 directory of the top private client advisers, wealth managers, lawyers and service providers for HNW individuals.
SKO are again the only firm in Scotland with recognised individuals in family law.
Rachael Kelsey is the only Scottish lawyer ranked in the 'Top Recommended Family Lawyers' in London Directory, where the commentary describes her as, "Likeable, and razor-sharp, few Scottish family lawyers operate at her level. 'She is a phenomenally good lawyer and is widely regarded as Scotland's doyenne of family law,' says one noted peer."
Alison Edmondson and Robert Gilmour are the only two family lawyers from Scotland singled out in the 'beyond London' section of the guide, and are both recognised as 'Top Recommended' lawyers.
The directory review describes Alison as, "A skilled negotiator and an experienced litigator" and notes of Robert's work, "One of the more challenging areas of Gilmour's work arises from the increasingly global and highly mobile nature of HNW families, which makes for complex cases across multiple jurisdictions."